About Me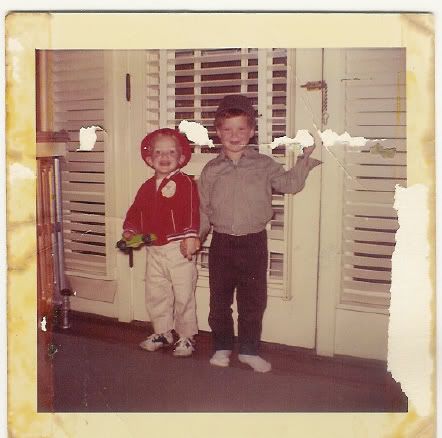 After my discharge from the US Air Force where I spent four years flight testing guidance systems for the B-1 bomber program, I entered the sales and marketing end of the electronics industry on the first working day of 1984.
Within a few short years I'd become widely regarded as one of the strongest technical communicators in the business.
Since then, I've developed solutions for companies targeting new markets and increased market share, including some of the biggest brands in the electronics industry.
In 2012 Ron Musser and I co-founded Mingl Marketing Group, from which Comfort Media Group has exploded as one of the leaders in Digital Marketing and Inbound Marketing for the HVAC industry. CMG continues to lead with online portals for DIY contractor education, management of mix groups, mastermind groups and an exclusive, private online community for HVAC contractors and stakeholders to share best practices and the solutions to common challenges.
This was my original platform. The place I showed people like you how I've been published in numerous national magazines and blogs, where I have helped to demystify the rapidly changing landscape of social marketing, and offer recommendations for incorporating these tools and tactics into the marketing strategies of non-profits, corporations, local businesses, and individuals building their personal brand.
I still do that at the occasional writers' conference, but like I said, things have changed.
We started Mingl Marketing Group with a vision for providing digital marketing advice and assistance to businesses of all kinds, and had a lot of success, but by the end of year two the opportunity represented by the underserved HVAC market gave us the incentive to go deep on this niche with the goal of being the national authority in the conversation around the HVAC Buyer's Journey, and the best ways for contractors to turn this knowledge into increased revenue and a higher quality of life.
Now I spend my days helping heating & air conditioning, plumbing and electrical contractors achieve results beyond their expectations using all the things Ron and I have learned together over five years of experimentation and investment with some of the best contractors in the country.
This will remain my personal space, where I will say things most people won't care about, and hopefully, won't reflect too poorly on my family or my business.
If you're compelled to contact me:
donlaff@gmail.com – Put "READ THIS NOW" in the subject.
215-447-3171 – No guarantee I'll call back a sales pitch.
View my personal Twitter stream at your peril.