Tom Bass is no stranger to coaching football. Bass, the former defensive coordinator of the Chargers, Buccaneers and Bengals spoke about coaching philosophy during a seminar at San Diego's Charger Park.
"One of the things I always suggest to a new a coach is to ask yourself why you're in coaching. Are you coaching to win games, get playing time for your own child, or are you there to help every kid on your team build game skills and life skills that'll help them in all their future endeavors?"
After thirty years of coaching at the highest levels of competition, Coach Bass is giving back to the game, conducting seminars for youth coaches through USA Football, the voice of the National Football League and the NFL Players Association to the youth football community nationwide.
"I tell coaches to focus their efforts in four key areas: Safety, Motivation, Techniques and Fun. If they design their program and philosophy around these elements they'll provide a positive, productive environment for everyone involved."
While techniques and skills can vary from sport to sport, team management is virtually identical no matter what your sport of choice.  Spend time getting a firm handle on these four key areas of team management and you'll minimize unnecessary conflicts, ensuring your rookie coaching season is fun and productive for everyone.
Understand your Youth Athletic Organization —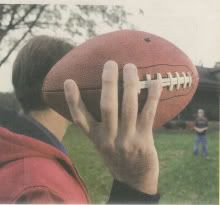 Get a firm grasp of your youth athletic organization's overall goals. Know their published charter if they have one and policy on individual playing time. Share these with your players and parents.
Most youth organizations will have individuals assigned to tasks such as equipment distribution, scheduling and payment of game officials as well as coordinators for scheduling gym time or field time for practice. Be certain you know who these people are and how to get in touch with them at all times.
Communication —
Clear communication between the coach, the players and the parents can't be stressed enough. Start at the first practice with a formal welcome handout designed to set clear expectations for the kids and parents. Follow up with phone trees, schedules and regular updates as necessary. Determine each family's preferred methods of communication: email or phone; home phone or mobile phone and remember, many kids have single parents in separate households. Don't assume they're communicating with each other. Cover both bases for the good of the player and the team.
Team Organization —
Using basic tools such as rosters, phone trees and a simple system of folders will help to minimize communication gaps. Medical forms, birth certificates and other important documents should be readily available and easy for the coach to locate at game time if necessary. Keep a set of backup copies at home in case your traveling documentation becomes misplaced or accidentally picked up by someone in the confusion and excitement that can frequently follow a game.
A one page team roster containing each player and parent's phone numbers, email addresses and two or three blank columns for notes, makes it easy to see whose been contacted and who hasn't, fees owed, missing forms and so on. This is the single most important document a coach can have.
Preparation —
Keeping players moving, improving and having fun, takes more than organization and preparation – it requires real help. Coach Bass recommends a six to one ratio of players to coaches.
"The average football roster will carry anywhere from eighteen to thirty-five players. If you don't have enough coaches to keep the kids moving and having fun, practice time loses its effectiveness.  Practice drills should be structured and planned according to the player to coach ratio, and drills should be tailored and scheduled to ensure the coaching staff can keep everyone involved 100% of the time."

On game day, have your game plan and lineup ready before arriving at the field or gym.
Kids are bombarded with messages from the moment they look at the back of the cereal box in the morning until they fall asleep to the sounds of their televisions and radios at night. More than ever, a child's involvement in organized youth athletics provides them with a healthy, positive use of time, and an environment to learn life skills they'll carry forever.
When you accept the job of Coach, you are accepting a very personal responsibility to each child as well as their families, your team and the youth organization. The values you instill can help each player become more than just a solid athlete and team player, but a contributor to their school, community and society as a whole.
Often this requires us to forget what we were taught and replace it with new, proven methods of positive coaching focused more on player improvement and less on the final score. Attending coaching certification seminars like Coach Bass' USA Football  programs, or online certification through organizations like the Positive Coaching Alliance and the National Alliance for Youth Sports will put you in a much better position to recognize and  fulfill those responsibilities.
"There's nothing wrong with being competitive and winning," explains San Diego Youth Rugby founder and director, Bruno Artero, "but it must be balanced by good sportsmanship and respect. Respect for your opponent, respect for the officials and respect for the game."