Click to sign up for ThrillerFest 2010
Team Baldacci
Editor Steve Hoffman, Executive Assistant, Deborah Hocutt and David Baldacci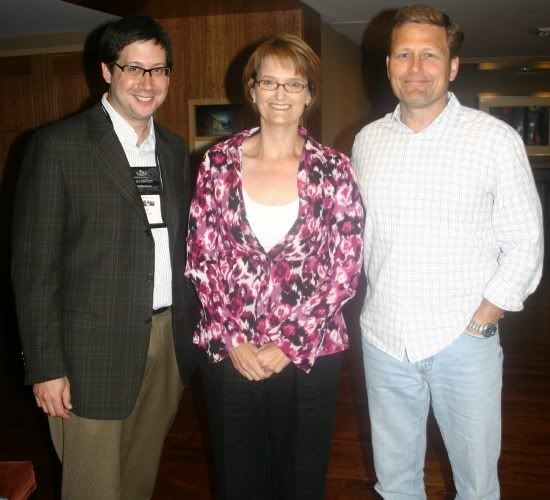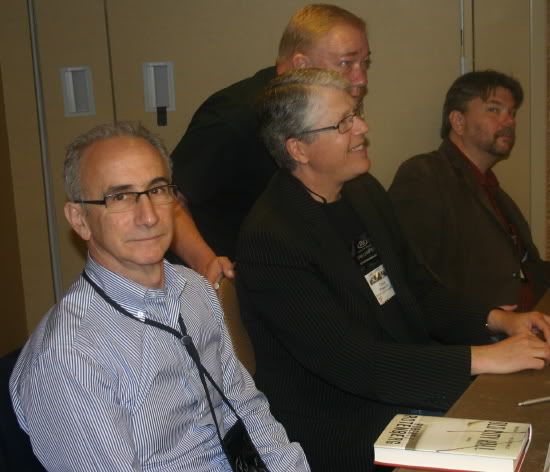 Robert Rotenberg, Douglas Preston and Philly Liar's Club author, Dennis Tafoya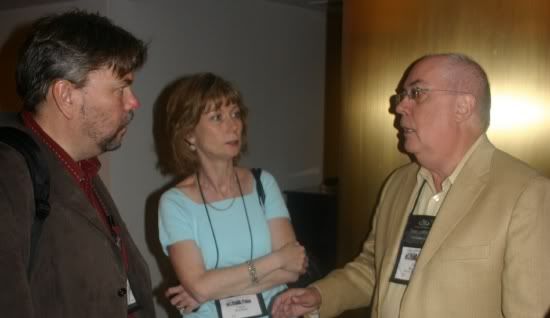 Dennis Tafoya, Carla Bucklery and Joe Moore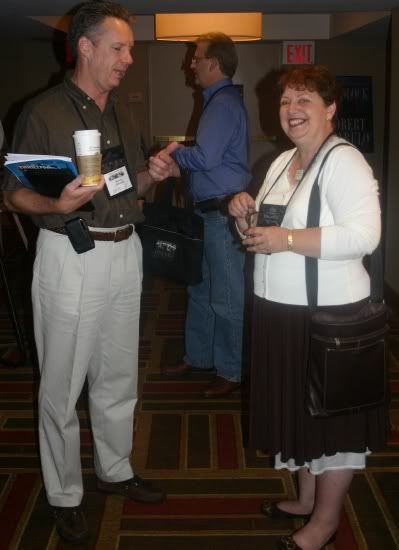 Randy Sekeres and Backspace founder, Karen Dionne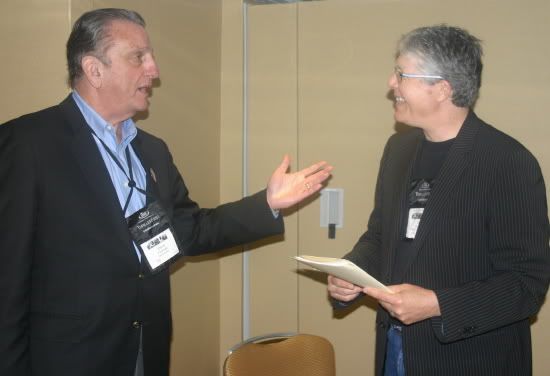 Steve Forman and Doug Preston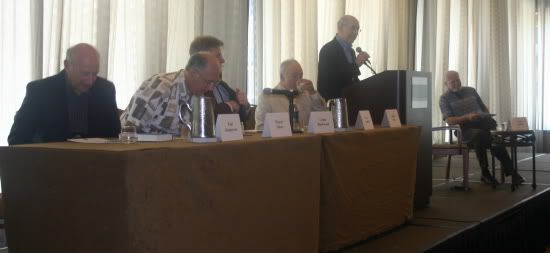 Penguin Putnam's Neil Nyren introducing the panel of Cussler collaborators at the roast of 2006 ThrillerMaster, Clive Cussler. L-R: Paul Kemprecos, Wayne Valero, Grant Blackwood, Jack DuBrul (hidden) and Justin Scott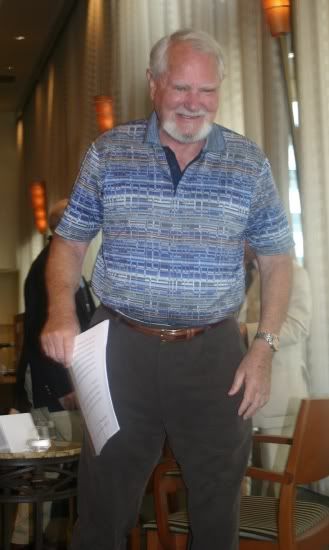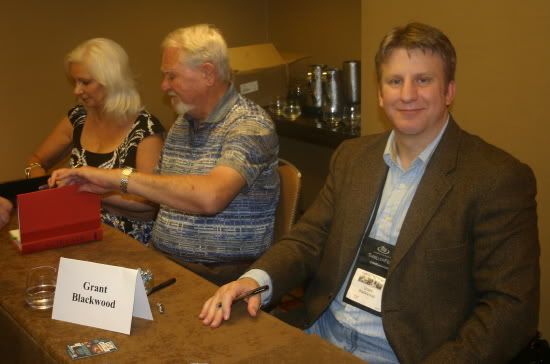 Cussler and co-author, Grant Blackwood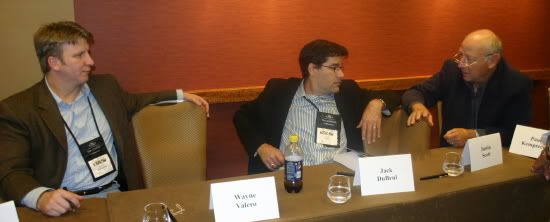 Cussler collaborators, Grant Blackwood, Jack DuBrul and Paul Kemprecos
Click to sign up for ThrillerFest 2010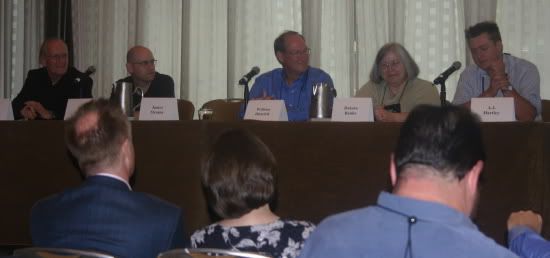 D.L. Wilson, Silver Bullet winner, Brad Meltzer, William Dietrich, Dakota Banks and A.J. Hartley talk about the way the past informs the present and how they incorporate (and twist) history in their stories.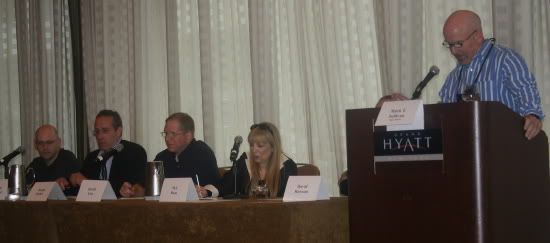 Brad Meltzer, Joe Finder, David Liss, M.J. Rose, David Hewson (hidden) and Mark T. Sullivan discuss the challenge of accuracy in fiction and some of their personal experiences in getting it wrong in print.

Don't miss the pics from ThrillerFest09 Day 1, and check out Jonathan Maberry's Big Scary Blog to see what the authors are saying.
Click to sign up for ThrillerFest 2010