Thanks to Jeff Pulver, Jeffrey Hayzlett and a ton of other people for providing an awesome environment for connecting and sharing at the 140 Characters Conference: Exploring the State of NOW at the Kodak Theater in Hollywood last week.
Since almost everybody loves to look at themselves, I figured I'd start off by posting the pics I was able to take over the course of the conference. I'll try to note everybody in each shot, but please feel free to correct me if I miss somebody or get something wrong.
Enjoy.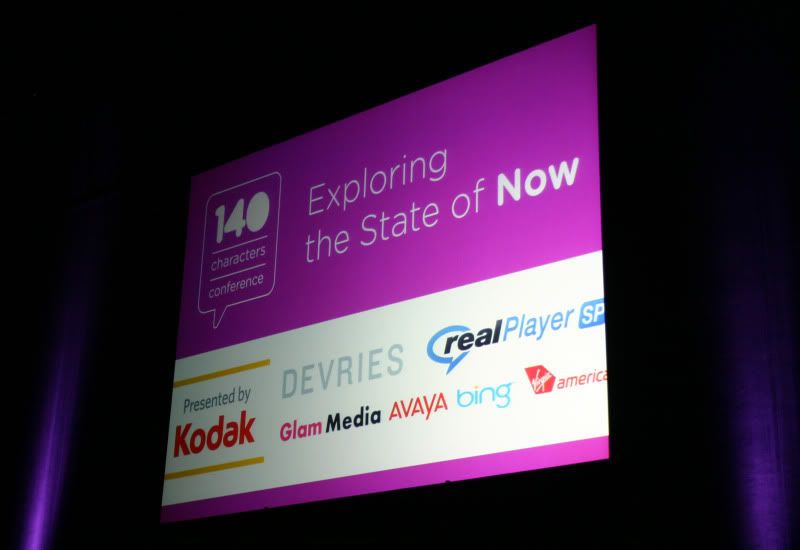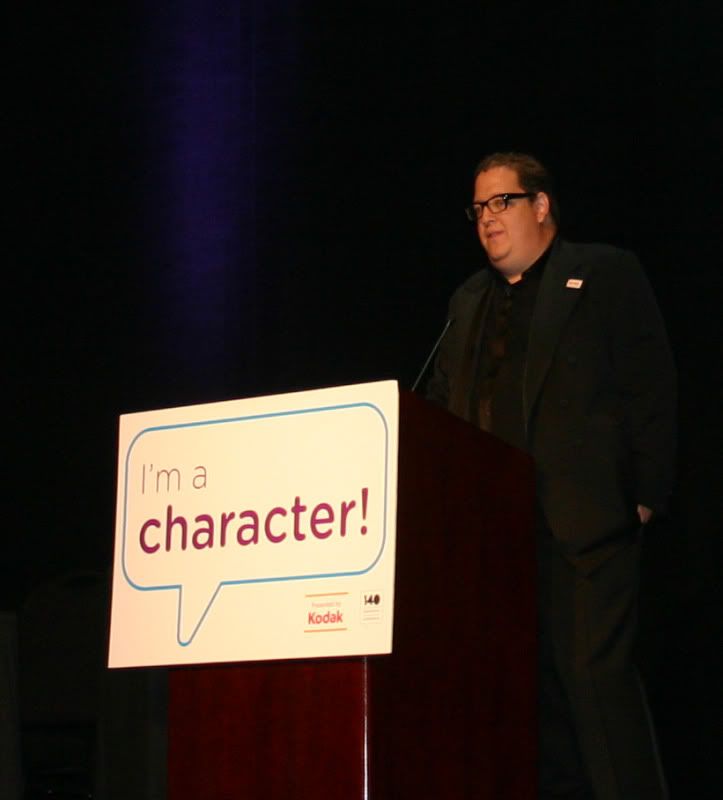 Jeff Pulver kicks things off.
Cyndi Stivers – Managing editor, Entertainment Weekly.com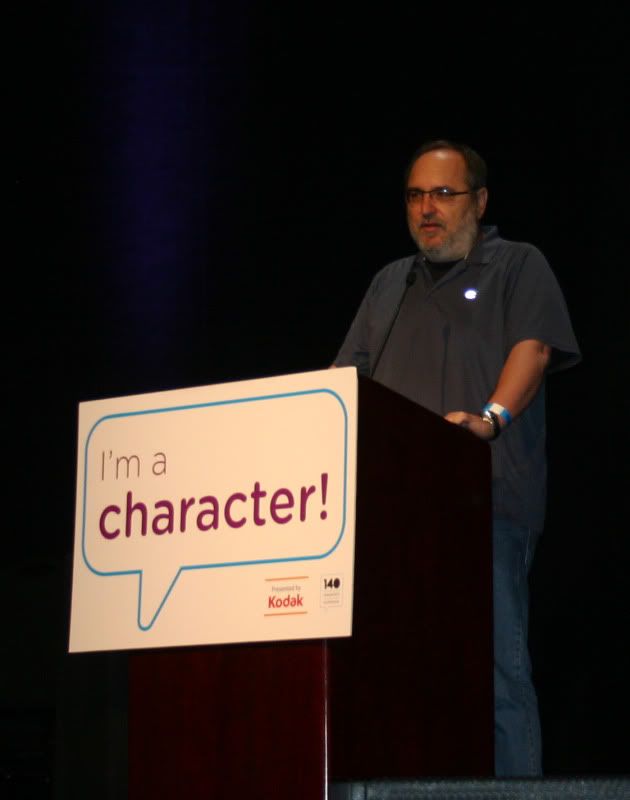 Dave Winer (@davewiner) – Software developer, Entrepreneur, and Writer
How I Learned to Stop Worrying and Love the Fail Whale.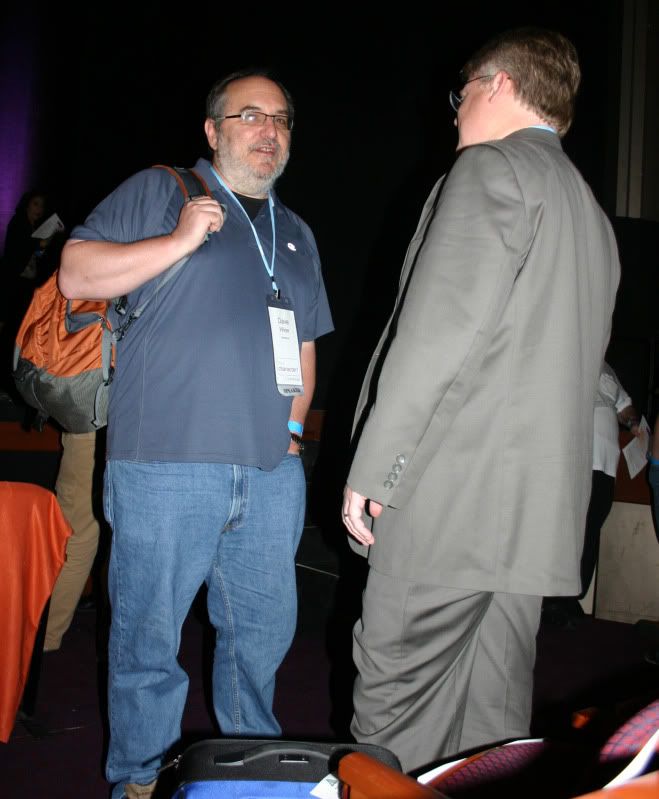 Dave Winer and Robert Scoble
Bijan Sabet (@bijan) – General Partner, Spark Capital
Ron Conway – Founder and Managing Partner, Angel Investors
Howard Lindzon (@howardlindzon) – Founder, Social Leverage
Robert Scoble (@Scobleizer) – moderator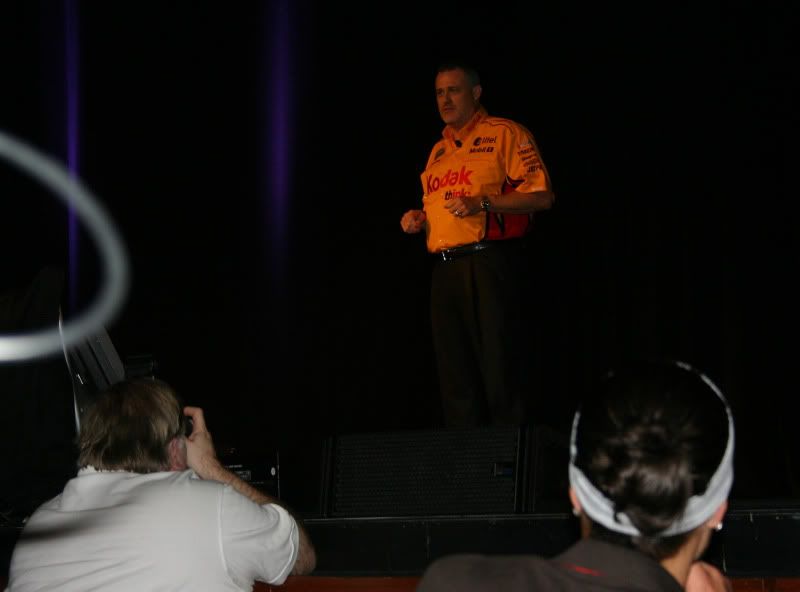 Jeffrey Hayzlett (@JeffreyHayzlett) – CMO, Kodak
Porter Gale (@porterVA) – VP Marketing, Virgin America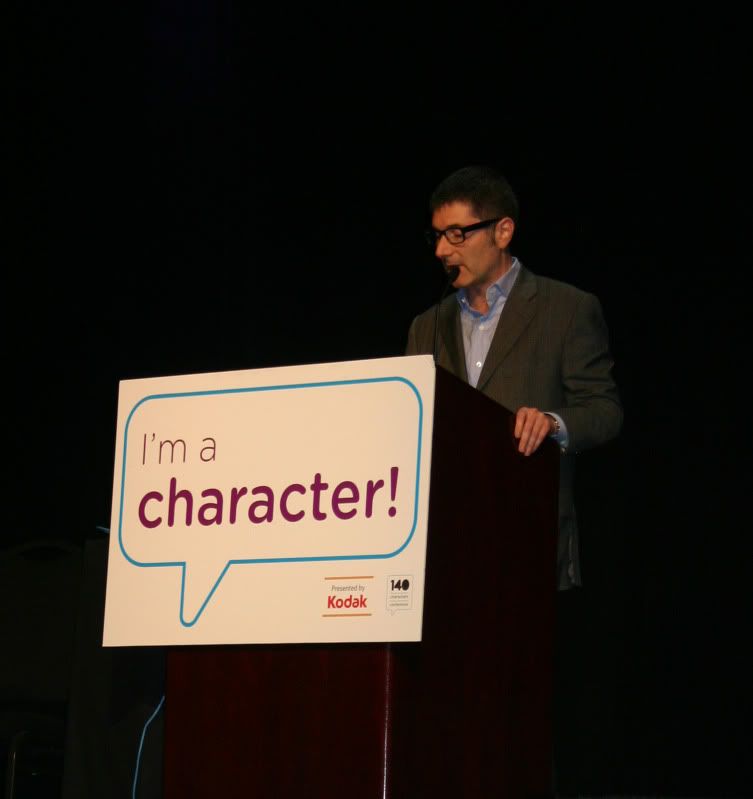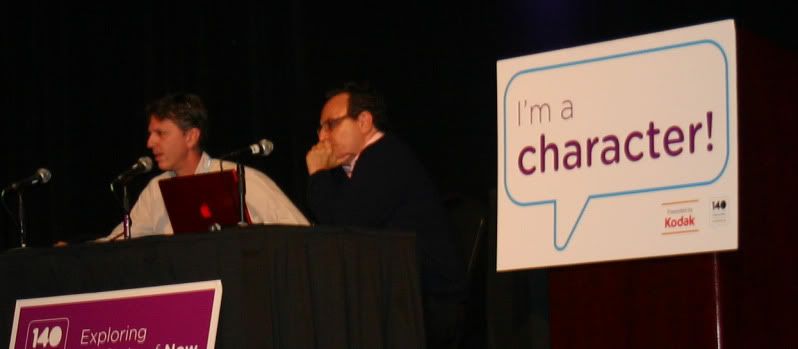 Peter Hirshberg (@hirshberg) – Chairman of The Conversation Group interviews Tim Kring (@TimKring) – Creator of Heroes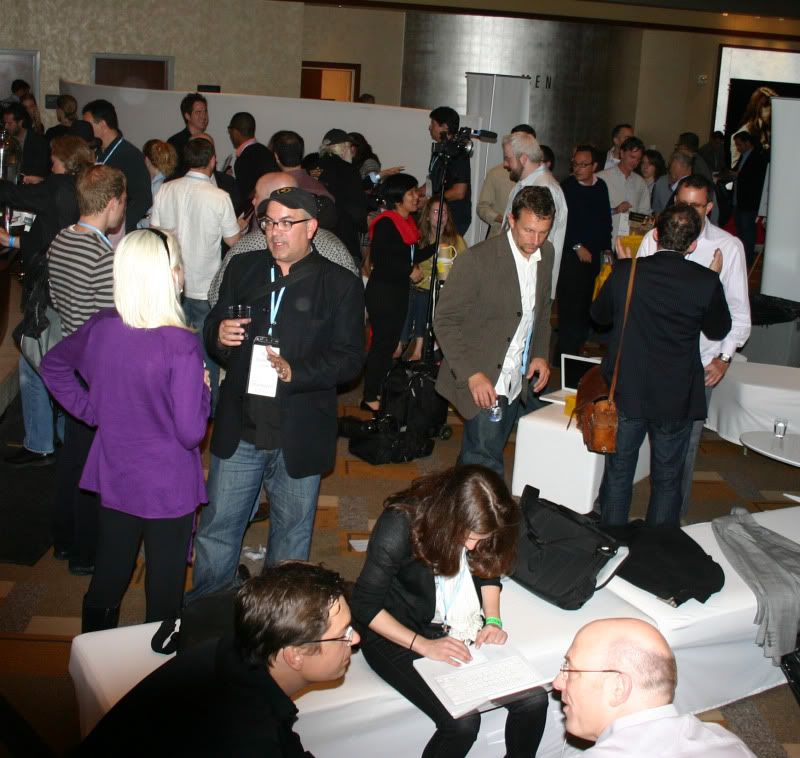 Break time in the DeVries PR hospitality suite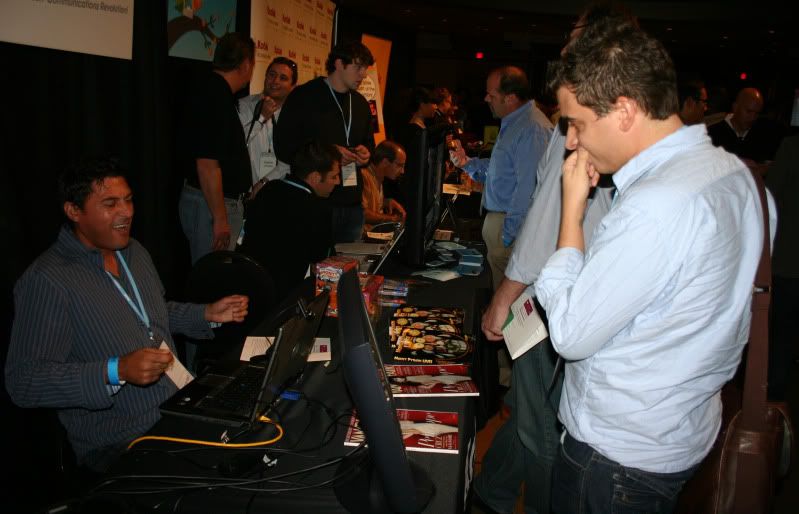 Scott Porad (@scottporad) – CTO for Cheezburger Network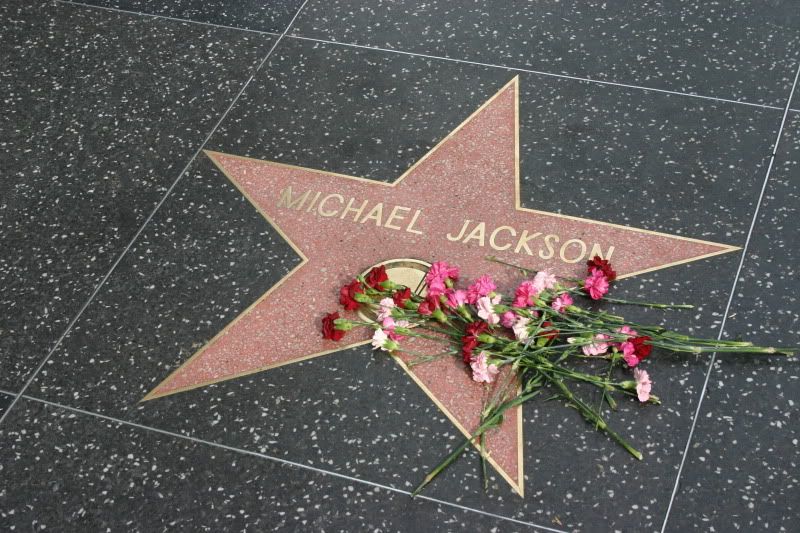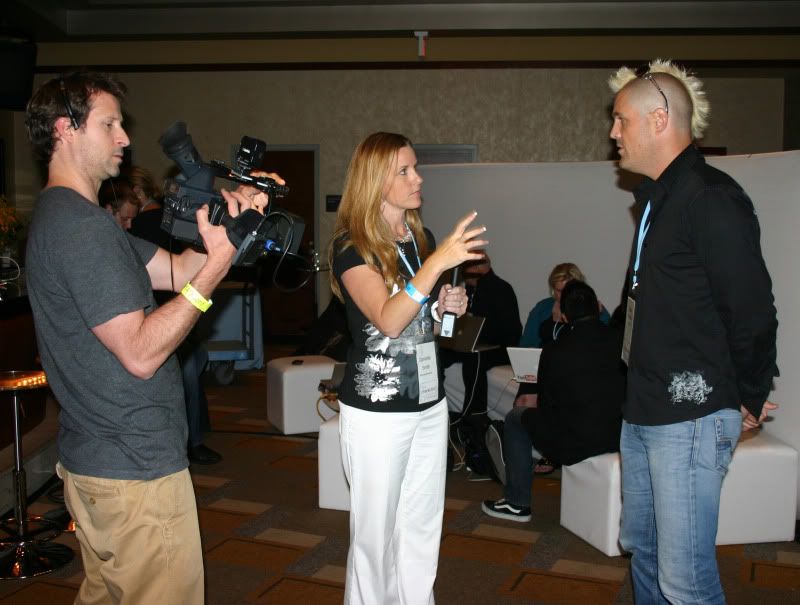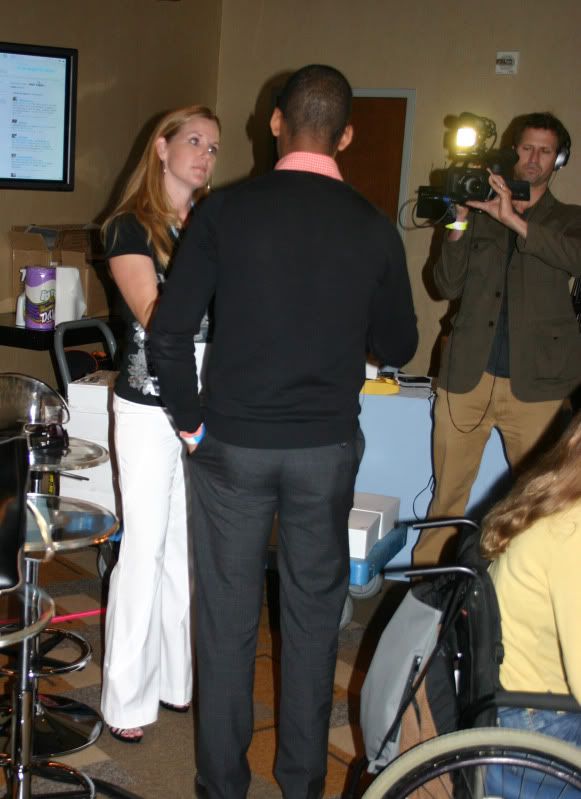 Danielle Smith (@ExtraordMommy) talks to the man behind Ryan Seacrest's Internet presence, Sadao Turner (@SadaoTurner)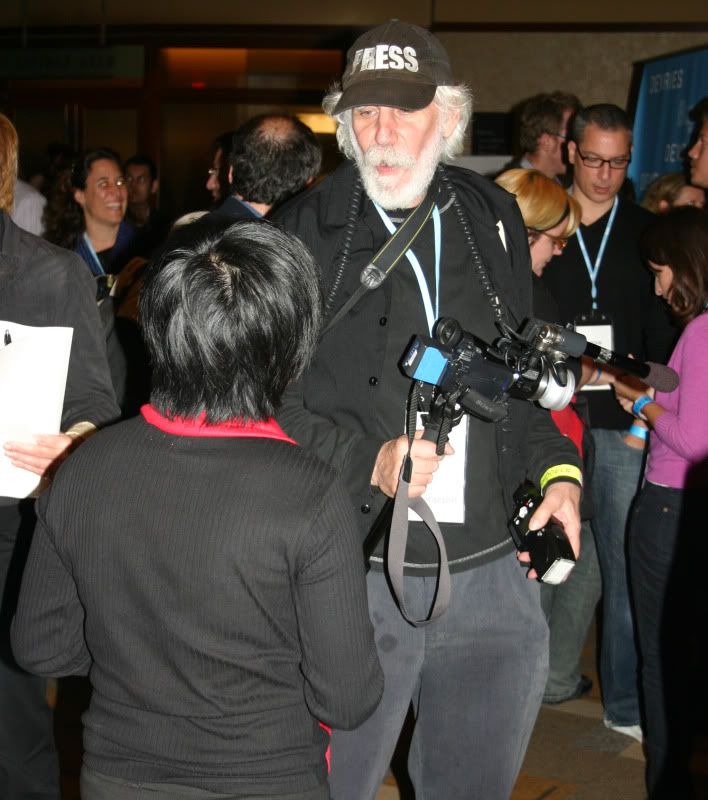 Geo Geller is The Man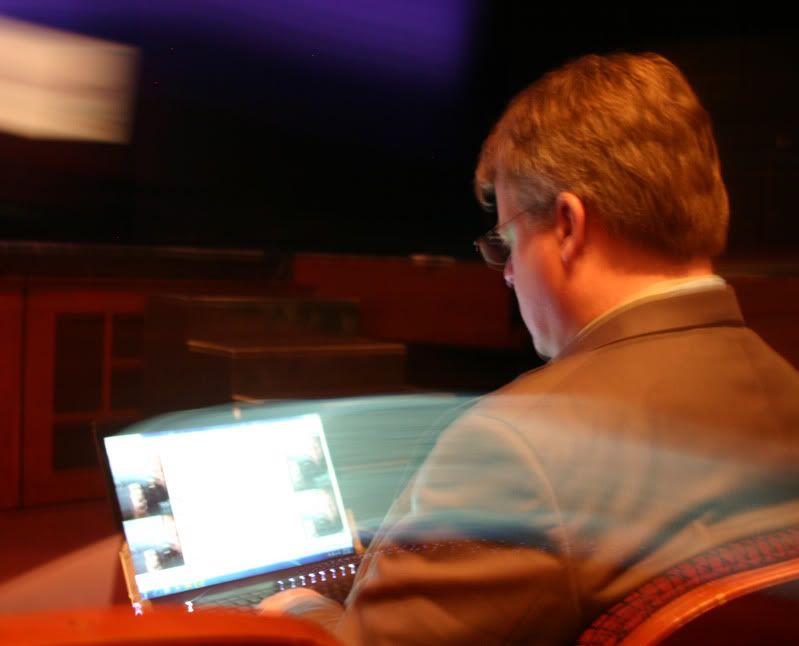 Scoble demonstrates how he can throw Twitter over his shoulder.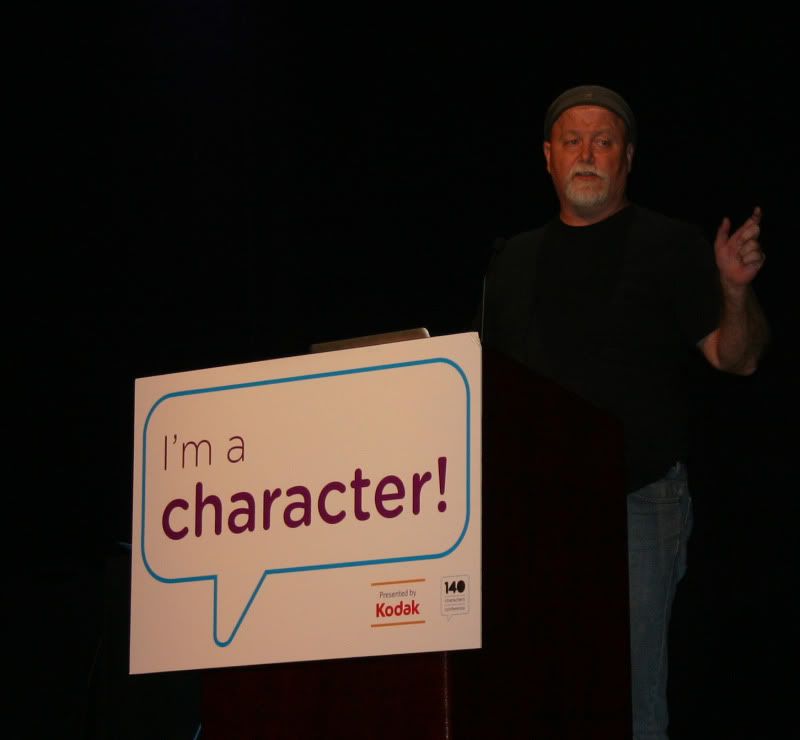 Stowe Boyd (@stoweboyd) – Stowe Boyd and The /Messengers, an analysis/synthesis service focused on the social web revolution.
MIke Shinoda (@m_shinoda) – Member of Linkin Park & Blogger
Aaron Ray (@redbaron1200s) – Partner & Head of Digital, The Collective
Scott Perry (@scottperry) – Founder of New Music Tipsheet
Drew Olanoff (@drew) reminds everyone to connect with somebody they love – for real.
Kevin Pollak twittering away.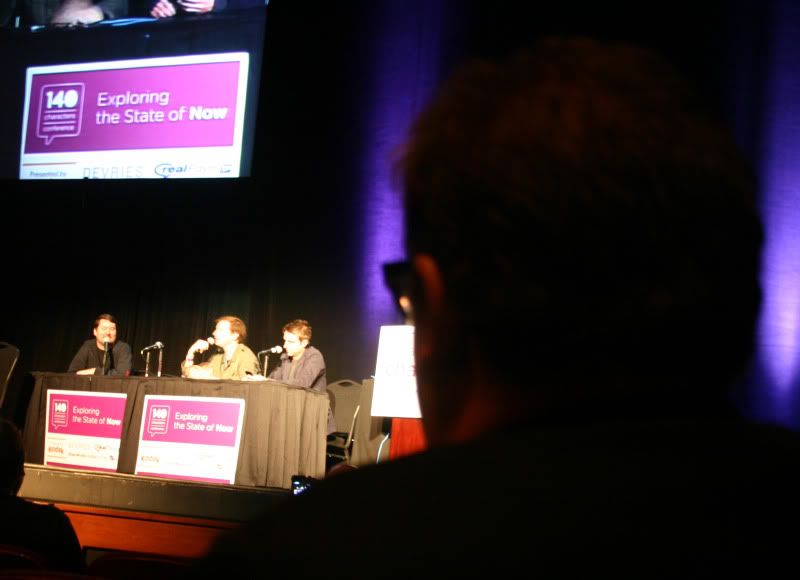 Jeff Pulver yukking it up at the comedians, Doug Benson (@DougBenson), Rob Huebel (@robhuebel) and Chris Hardwick (@nerdist)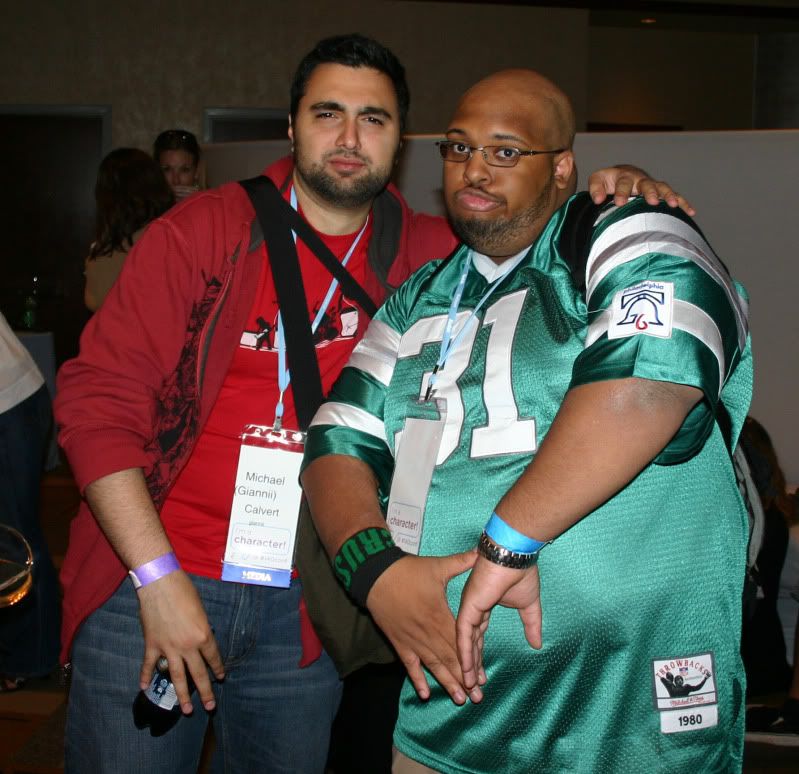 Giannii (@Giannii) and Owen (@ohdoctah)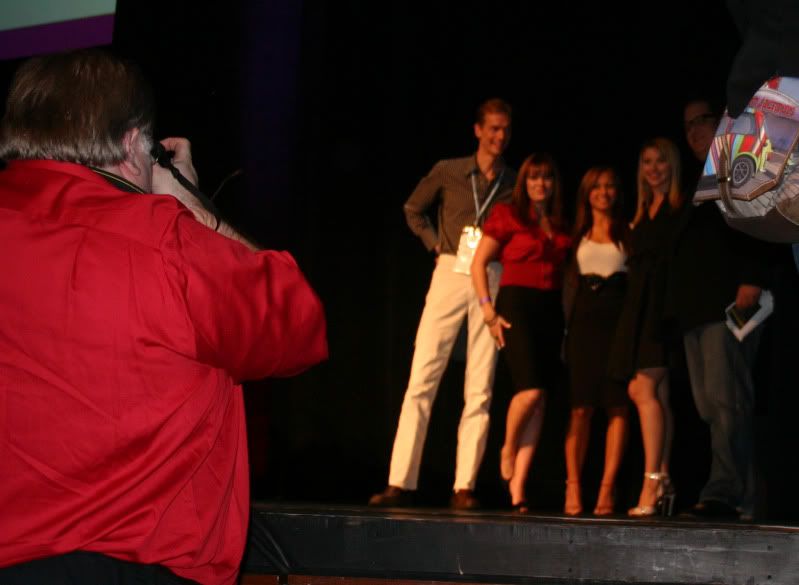 Jeff grabs a Kodak moment with the Silver Surfer, Doug Jones (@actordougjones), Ashley Poole (@ASHLEYPOOLE1), Diana Rauel Ortiz (@DngrsDame), and Melissa Schuman (@melissaschuman) of Lady Phoenix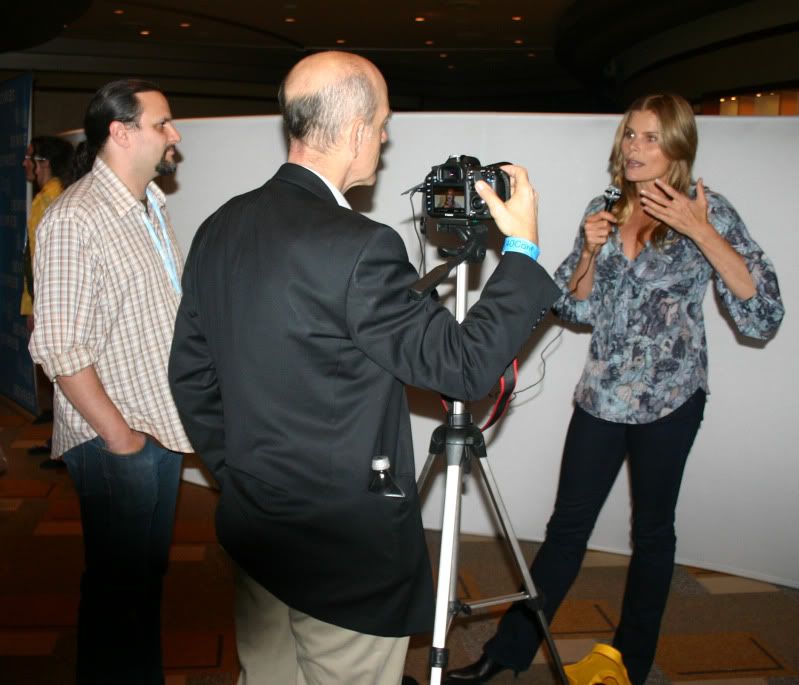 Mariel Hemingway (@Marielhemingway)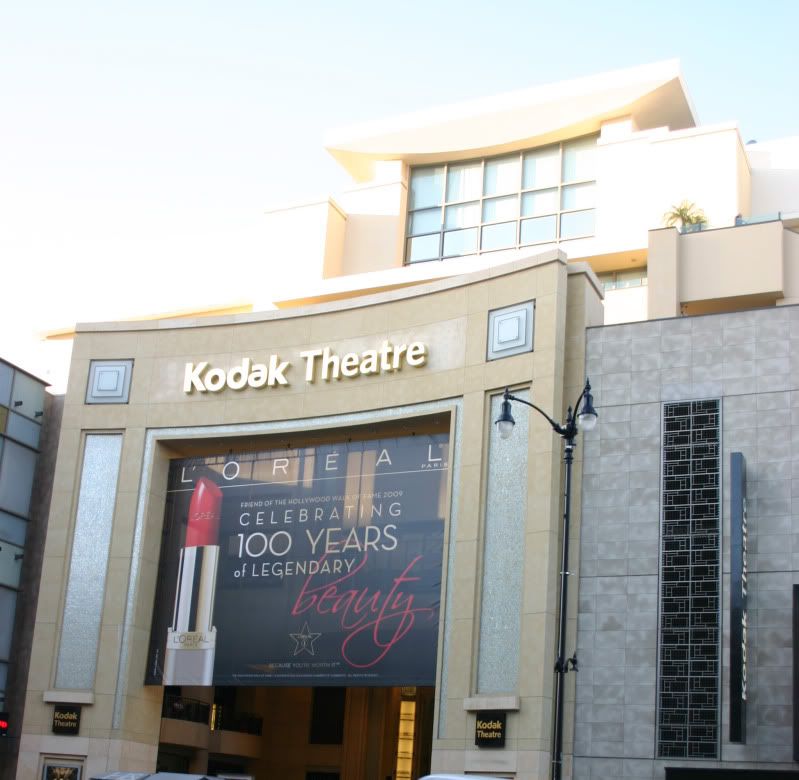 The Line for Jimmy Kimmel Live across the street from the Kodak Theater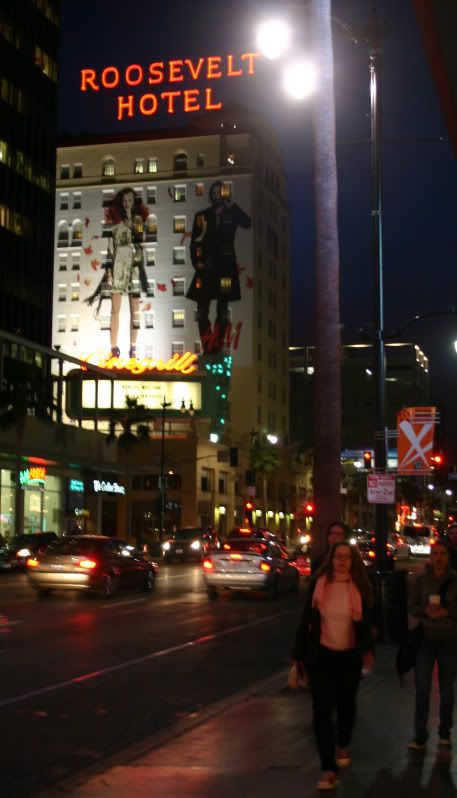 Thanks, also, to the staff of the historic Roosevelt Hotel for upgrading me to a sweet suite.
Connect with me on Twitter: @donlafferty
Here's every link, picture and video I could find: 140 Characters Conference: just the Links