My stressful Saturday morning melted into a tremendously positive afternoon after arriving late to Rosemont College for Philadelphia Stories' one day writer's conference, Push to Publish 2009: Strategies and Techniques to Get Your Work in Print and Online.
I met a bunch of cool local writers who reminded me again why I continue to bury myself with live events.
I participated in two jam-packed panel discussions, both focused on best practices in selling yourself – something I'm always willing to do at the drop of a hat.
Kelly Simmons moderated MARKETING: SELLING YOURSELF, with Rosemont College's very own, author, Lynn Rosen; author/publisher/wonder woman, Karen E. Quinones Miller; and debut romance author, Lisa Dale.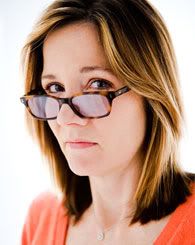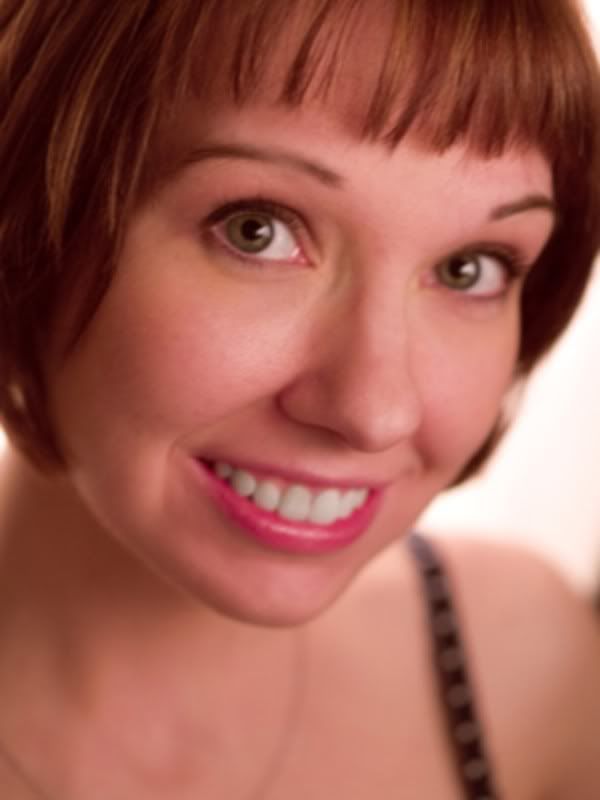 For the final panel of the day, I moderated PROMOTING YOUR WORK IN A WEB 2.0 WORLD with the ¢entcible life blogger Kelly Whalen; poet and owner of the Barefoot Muse, Anna Evans; and children's author, Nancy Viau.
Between the two panels we covered a ton of best practices for authors marketing themselves and their work.  Here are our picks for the top ways and author can market their work in today's Web 2.0 world.
1. Define your personal brand.
Do you write children's books, steamy, sexy vampire tales, or political satire?
When agents, publishers and readers search for you on the 'net, be sure the online presence they find showcases your expertise and clearly demonstrates your alignment with the other authors on that shelf.
Include the unique twist or angle that sets you apart from the pack, but frame it in such a way that your work compliments the other books in your space. A fresh take on a proven concept is easier to sell to most editors than a revolutionary new way of approaching the market.
2. Blog!
HEY! Don't run away now. Get your head out of…the sand, and face the reality of being an author today. A blog is the number one way to drive social search. If you ignore this critical weapon in your marketing arsenal, you're tying one hand and one leg behind you back before you even reach the starting line.
There are plenty of authors blogging out there, so browse until you find a style and structure that fits with your comfort level and copy it.
You do not have to blog every day; you simply need to create enough content, so when a potential agent, editor or reader finally takes ten precious seconds of their life to look at you, they get a quick, accurate feel for what you're all about. If you've done your community-building homework, crafted a clear brand, and really understand your target connections, this is where you'll convert casual interest to brand loyalty a.k.a. revenue, in the form of book deals, book sales, speaking engagements, teaching opportunities, job opportunities and other paying gigs.
3. Join Facebook.
Facebook is crushing MySpace. Facebook's exploding demographics are growing younger and older, so get on Facebook. As weird as it may feel, authors should create a fan page in addition to their personal Facebook account, even if you don't publish it right away. Facebook accounts have a limit of 5000 friends, while fan pages allow an unlimited number of fans. You're shooting for the bestseller list, right?
4. Stalk the authors in your space.
Make a list of the top authors in your space, watch every move they make, and cozy up to them wherever you can. Once you're there, you'll find yourself surrounded by your potential readers, colleagues and media.
You can do this online by joining in the conversation at their blog, and connecting in the Facebook, Twitter and LinkedIn communities.
One creative, hard-working author (I promised I wouldn't say who) tucked a postcard into every book by every similar author in every local bookstore, driving his self-published book to sales in excess of 25,000 units inside the first two months of publication. That's pretty cozy.
5. All signs should point home.
Wrap your online strategy around your home base; your blog/website and building your email list. Facebook, MySpace, Twitter, LinkedIn and all the other online outposts should point back to your home page where your content will convert a casually interested visitor into a loyal reader.
Offer an incentive to trade for an email address. A free short story, a free how-to e-book or some other form of exclusive or premium content.
6. Know your local booksellers.
More importantly, make sure they know you and your book. When your book hits the shelves, a passionate bookseller can be your best advocate. Create an Indiebound affiliate account and put that link to your book on all your Internet outposts.
When you do a "drive-by book signing" tell everybody in your online community where they can find signed books. Follow up with the bookseller to make sure your signed books are moving.
Blog about them. Thank them on Twitter. Put their pictures up on your Facebook page. Remind everybody you meet every day in every way you can to support their local bookstores, and if you absolutely, positively must use an Amazon link, list it last.
Most publishers require authors to provide links to Amazon, Barnes & Noble, Borders, Powell's and Books A Million, but they don't have the bandwidth or the authority to police the manner in which you display the links. I like to use the graphic here, linked out accordingly.
7. Get active in your local writing community.
Writing may be a solitary pursuit, but marketing works better with an army. Push your social beyond your comfort zone. Enlist the help of your local writing community by offering whatever support you can. Pay it forward. It works.
Go to www.meetup.com and you'll find lots of local writers getting together for lots of different reasons; critique groups, genre-specific discussion groups and general discussion groups. If you don't find one in your neighborhood, start one.
When you meet other writers, be sure to connect with them on Twitter, Facebook and LinkedIn. Engage them publicly on Twitter using the @ reply. Re-tweet their tweets. I know it sounds ridiculous but you're playing a numbers game and you need more followers to sell more stuff. Engaging publicly in a non-selfish way raises your trust quotient in a social context.
My buddy, Chris Brogan recommends messaging 12 times about other people's stuff for every 1 message about your own stuff to build your trust.
8. Use free tools to automate your social media work process.
Google Reader, Google Alerts, RSS Feeds and a Twitter application like TweetDeck can be combined to create an automated "listening post" that'll help you minimize the time suck of social media engagement, and maximize the effectiveness of your social media marketing strategy.
9. Brainstorm your key words and find them.
There are millions of conversations being had out there in social networks every day. Yes, conversations. Status updates, comments on status updates, blog posts, comments on blog posts, comments on the comments, tweets, re-tweets, and more re-tweets.
You can use free search tools to identify your target connections by defining the key words and key word combinations being used by your target connections in the social space, and RSS Feeds to deliver the search results to your Google Reader.
Use your list to create "comprehensive", "once daily" Google Alerts, and direct them via RSS to your Google Reader.
Go to www.search.twitter.com and search each term and combination in your key word list. Create RSS feeds for these searches and direct them to your Google Reader.
10. Be social! (I'm yelling here)
You can be a recluse, you can be a curmudgeon or you can be an asshole, but those romanticized, stereotypical author personalities won't succeed in a Web 2.0 environment.
When someone takes the time to leave a comment on your blog, send you a message, or comment on your Facebook wall, pay attention! Respond! Thank them for their time! Answer questions! Make suggestions that add value to your relationship. Give them a reason to come back.
Engage and build brand loyalty.
Never before has it been easier for an author to connect with their public than it is today. All things being equal, the author who engages in Web 2.0 will crush the author who ignores this social space.
Times aren't changing, they've already changed.
What are your best Web 2.0 practices for building platform and connecting with your readers? I'd love to hear them.
Thanks to Christine Weiser, the folks at Philadelphia Stories, my fellow panelists, and everyone who gave their valuable time to stop by and listen.